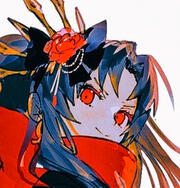 YING ; huawyn
---
AUTHOR, Ao3 && WATTPAD
About
; author of VISIONARY, STARS ALIGN, TO THE LEFT OF ELYSIAN, and more.
; mostly writing on wattpad but cross-posting onto ao3 !
; ao3 does contain some original works (aka, works i unpublished on wattpad or works i cannot post on there)
; multi-fandom (ask and you'll probably realize how much of a weeb and gacha addict i am)
; if you support my work or want to commission me, please check out my kofi!
---
HOW TO REACH ME
if you wish to reach for personal or professional inquiries, please email me at [email protected]